Grandmaster Ip and Robert Boyd in traditional Master/Disciple portrait.
Robert Boyd of South Hero, Vermont, was given the Chinese name Bao Tak Fai following his acceptance as Second Disciple of Grandmaster Ip Tai Tak of Hong Kong. The Bao Tak Fai Tai Chi Institute was founded to assist Master Boyd in preserving and passing down the teaching of the late Grandmaster Ip. Grandmaster Ip was First Disciple and male heir of Great Grandmaster Yang Sau Chung, fourth generation head of the famous Yang family.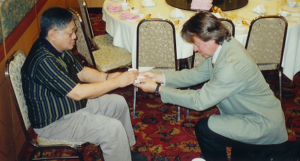 Grandmaster Ip accepts tea from Robert Boyd during the Bai Shi ceremony, signifying the acceptance of Bao Tak Fai as his Disciple.
 First  disciple : Thierry Bae
Although Thierry Bae is internationally renowned as a contemporary dancer and choreographer, he has also been a devoted practitioner and teacher of tai chi chuan for almost thirty years.
Upon being introduced to snake style tai chi, he recognized it to be the original "method" of the Yang family and committed to learning the entire system as taught by Grandmaster Ip Tai Tak.
His aptitude, character, integrity and devotion to the snake style led me to accept him as my First Disciple in May of 2011.
Bao Tak Fai (Bob Boyd)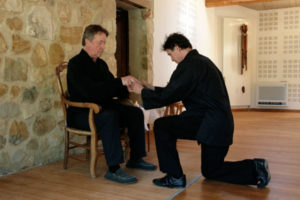 Bao Tak Fai (Bob Boyd) and Thierry Bae
Second disciple : Orit Callcut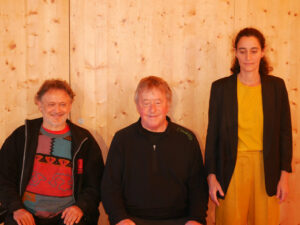 Third disciple : Marcel Friederichs